Supportive Environment For Seniors

With the growing number of seniors needing care today, there is a shortage of qualified caregivers available. United Senior Services Inc.understands that it's difficult to leave a loved one in someone else's care. But rest assured that our philosophy emphasizes a loving and supportive environment for seniors. We'll treat you or your loved one with the attention you would.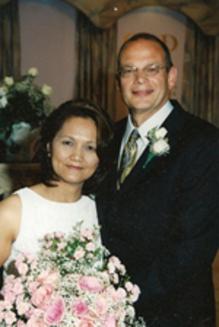 Our Story
In 2004, as William's 83-year-old Mother, Harriet, displayed the symptoms of dementia. William's family decided that she needed help in her home. They retained the services of an agency to provide a woman to live with his mom to make sure that she was safe and never alone. Since all caregivers need time off, William made sure that the backup caregiver was also a good match for Mom's needs.
While attending the birthday party of the main caregiver, William met Victoria. Six months later, William married Victoria.
Foundation of United Senior Service
Victoria had been taking care of a senior woman with various medical problems, and that assignment lasted 7-1/2 years. With that experience behind her, she felt that she could provide the best service possible, knowing what it is like to be a caregiver and knowing what could be done to provide excellent service.
Later, she opened United Senior Services Inc. in 2007, and the business has grown steadily.